Today we have a special guest appearance from Brendan of The Rising Storm, one of my favorite music blogs. The Rising Storm is a great place to discover lost gems in the genres of garage, country rock, psych folk, and psychedelic rock. If you haven't checked it out yet, be sure to get over there soon. Like me, Brendan is also a big fan of bluegrass music, and he's got a great record collection. So, without further ado, take it away Brendan...

The discography of bluegrass music is chock full of collections, compilations, box sets, and best-of's. Of course, you can't go wrong with The Music of Bill Monroe [Box Set], The Complete Columbia Stanley Brothers [Anthology], or 1956-1968 [Box Set] by the Osborne Brothers, but what's an LP hound to do? If you're like me, you dig your music in that long player, album-length-statement kinda format. So here are the classic and utterly essential bluegrass LPs that I have found so far:

The Country Gentlemen (1959) Country Songs Old And New (buy album)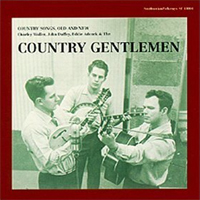 The title of this album says it all about these boys, known for their ability to incorporate modern sounds in a traditional framework, a kind of gentle nod to progressive bluegrass. Only the Gentlemen could turn a Manfred Mann tune into a bluegrass standard (Fox on the Run). The perfect voices harmonizing on this historic record are nothing short of magic and the record is quality through and through.

The Country Gentlemen - Roving Gambler


Flatt & Scruggs (1961) Foggy Mountain Banjo (buy album)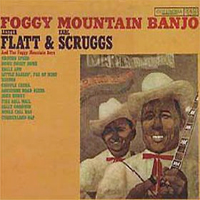 An instrumental blueprint. They might consider reissuing this one with the full album repeated at half speed, as many a banjo picker sat analyzing Scruggs' revolutionary lightspeed picking on this LP by slowing it down on their reel-to-reels. To put it in context, there's two styles of banjo picking: clawhammer, and Scruggs style. A big reverb sound with Earl leading the way on each tune, but marvelous contributions on dobro and fiddle throughout. With 12 songs ranging in length from 1:50 to 2:28, I have never heard a tighter set.

Flatt & Scruggs - Home Sweet Home


The Dillards (1963) Back Porch Bluegrass (buy album)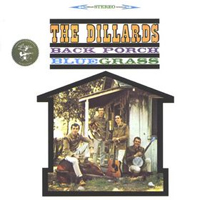 The Dillards are best known for their work as "The Darlings," a fictional group on the Andy Griffith Show that served to associate bluegrass with comedy in 'hillbilly' music, as well as their later work on the groundbreaking Wheatstraw Suite and Copperfields albums – early country rock staples with strong bluegrass elements. The Dillards' 1963 debut proves their bluegrass blood runs red deep as they tear through some of the purest traditional bluegrass you can find. Must have been the hoppingest back porch in Salem, MO.

The Dillards - Reuben's Train


The Kentucky Colonels (1964) Appalachian Swing (buy album)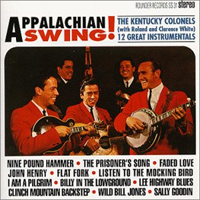 An absolute must for six-stringers. The Colonels could sing, but on this all-instrumental record they let Clarence take it. Clarence White, country music's coolest guitar player, redefined the rules of what the guitar could do on this record. It's not just virtuosity, but a sexiness to his licks that separates him from the pack. For more KY Colonels, don't let the early-90s sleeve design of Long Journey Home deter you from investigation; this '64 live set is a serious cooker.

The Kentucky Colonels - I Am A Pilgrim


John Hartford (1971) Aereo-Plain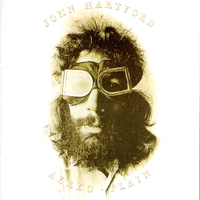 John is the man. Those somewhat skeptical of bluegrass will still love his music. Heck, anybody who gives him a proper chance loves his music. It edges on parody but delivers with real experience and heart. This site has previously covered John, but you can't stop finding more. Morning Bugle, Radio John, Mystery Below, Gum Tree, Mark Twang... His music is an inexhaustible treasure trove of glorious (and humorous) bluegrass joy.

John Hartford – With A Vamp In The Middle


The Nitty Gritty Dirt Band (1972) Will The Circle Be Unbroken (buy album)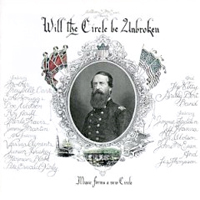 You won't find this record excluded from any lists; it contains a healthy meeting of the greats riffing with the Nitty Gritty Dirt Band like it were a big family reunion. That being said, I find the record is so packed with dialogue and asides that the flow of the album is somewhat hampered. It becomes more of an historical recording than a truly great record. I won't deny its essential status but I haven't felt the magic from this one yet.

The Nitty Gritty Dirt Band - Nine Pound Hammer


Hazel Dickens & Alice Gerrard (1973) Hazel & Alice (buy album)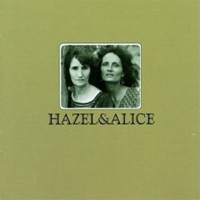 It wasn't always about progression and chops, as exhibited by the brilliant Hazel Dickens and Alice Gerrard on this 1973 record. They recorded a traditional album called Who's That Knocking in '65, but on Hazel & Alice they brought it way back to a heart wrenching Appalachian sound, with raw guitar, mountain tuned banjo, auto-harp parts and powerful vocal harmonies. Some tracks feature a full bluegrass combo, with the singers feeling all the more raucous. Watch them give Dr. Ralph a run for his money on this a cappella cut.

Hazel Dickens & Alice Gerrard - A Few More Years Shall Roll


J.D Crowe and The New South (1975) The New South (buy album)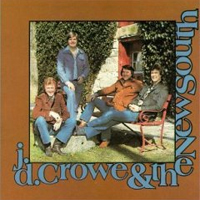 Just read the scoreboard: J.D. Crowe, Tony Rice, Bobby Slone (bass), Jerry Douglas, and Ricky Skaggs. This was the new style of powerhouse, all-you-can-handle-grass – the best players of the day just working it out together. There are only tasteful progressive licks here and this album was such a trailblazer that it sounds as fresh as any album put out in the last 20 years. Honestly, I can't think of any real traditional bluegrass coming after that doesn't sound something like this record.

J.D. Crowe and The New South - Old Home Place


Old & In The Way (1975) Old & In The Way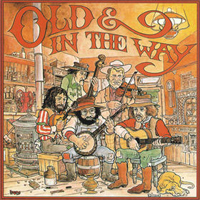 Another superpower lineup featuring Jerry Garcia, David Grisman, Vassar Clements, and Peter Rowan, Old & In the Way's debut has been ridiculously out of print for way too long. One might think the Grateful Dead leader was just joking around playing that throwback hillbilly music, but that one would be wrong. Garcia was a first rate banjo player who got his start playing bluegrass, and this reverent album with beautifully penned originals is a must for grass and Dead fans alike.

Old & In The Way - The Hobo Song


New Grass Revival (1975) Fly Through The Country (buy album)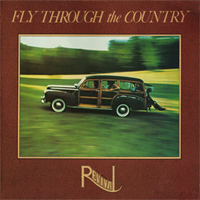 Sam Bush is the king of newgrass. While I don't care much for his more new-agey material, his earlier work with Bluegrass Alliance and the New Grass Revival set the standard for all newgrass acts to follow. This record is the perfect bridge between trad-grass and new. A few numbers exhibit those classically inspired runs and quick start-stops that are just about as progressive as my tastes have yet allowed. The New Grass Revival, however, simply must be acknowledged. Here's Good Woman's Love – not to portray the sound of newgrass, but to show off John Cowan's killer vocals.

New Grass Revivial - Good Womans Love


Doc Watson (1976) Doc and the Boys (buy album)




This one feels like bluegrass meets roots rock, and it feels real good. As a boy, Doc practiced fiddle lines off the radio with his guitar, inventing the technique of flatpicking. He paved the way with a straight-ahead style that never approached unnecessary flair. I was lucky enough to see Doc Watson perform in NYC last year, and he is still the cleanest and nicest flatpicker alive. I'd say this 1976 slab is as far as the purists will let it go. Bluegrass with drums? But it's Doc!

Doc Watson – Little Maggie


Del McCoury Band (2001) Del and the Boys (buy album)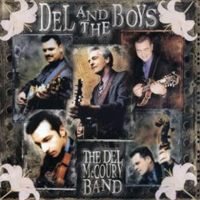 A modern day classic. I realize how out of step my chronology is here, but I have to include this more recent album because the Del McCoury band is the sharpest traditional bluegrass band out there today. Del is a legend, and this is the album that converted me. All Abooooaaarrd! 99% chance you'll find me at the first annual DelFest this year, hawking Del Dogs. Listen to that voice!

Del McCoury Band - Vincent Black Lightning 1952


Bonus: Bluegrass Country Soul (1971) Documentary Film (buy DVD)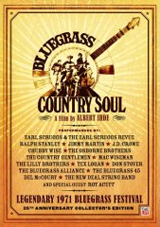 If you've read this far you've probably already seen this fantastic documentary of one of the first bluegrass festivals. If you've read this far and haven't seen it? Stop reading and go get it. It features just about everyone with a fantastic performance of Ruby by The Osbornes, a young Del, and some great footage of the rarely spotted Japanese band, Bluegrass 45. It's an amazing document, and an excellent conversion tool for those near the edge.

Finally, I'd like to add that bluegrass is a community-based music. As in jazz, there are standards and forms that everybody knows, and it's a great deal of fun to play with friends and even strangers. So pick up that axe, start ripping some G-runs, and hit up your closest festival this summer. You'll appreciate these recordings all the more.

A million thanks to Paul for letting me post this list here; opinions expressed herein are my own and not necessarily those of STWOF.

Obviously, I've missed much, but I want it all! If you wish to add to this list, please tell us your essential bluegrass favorites in the comments.